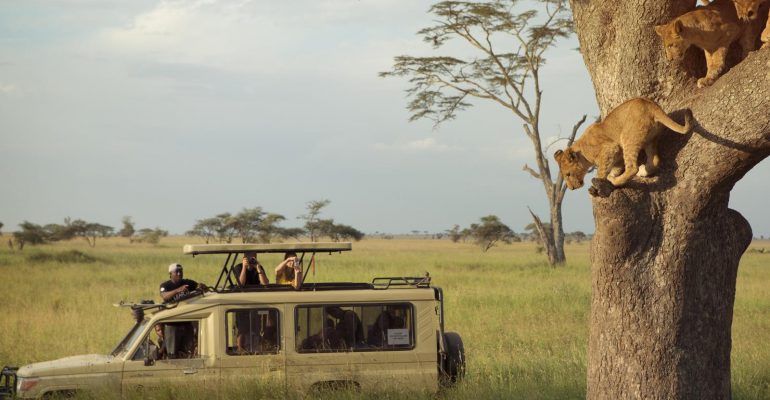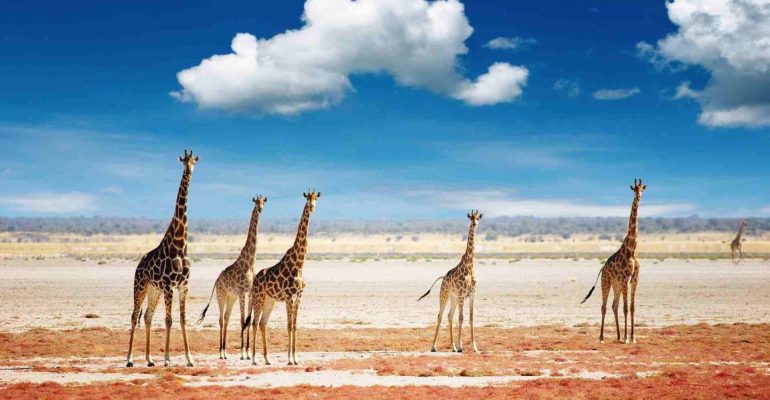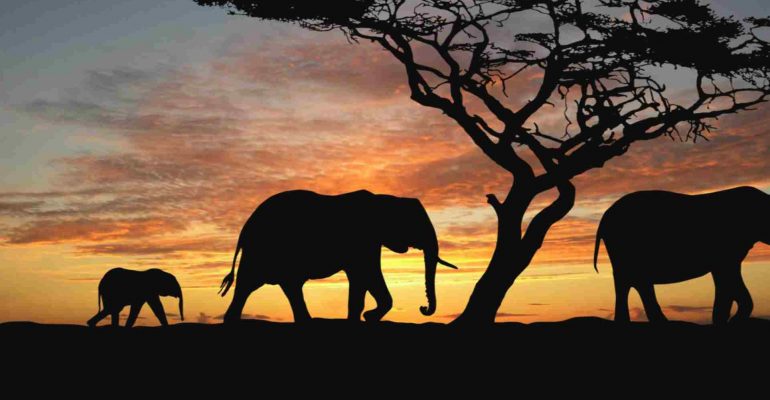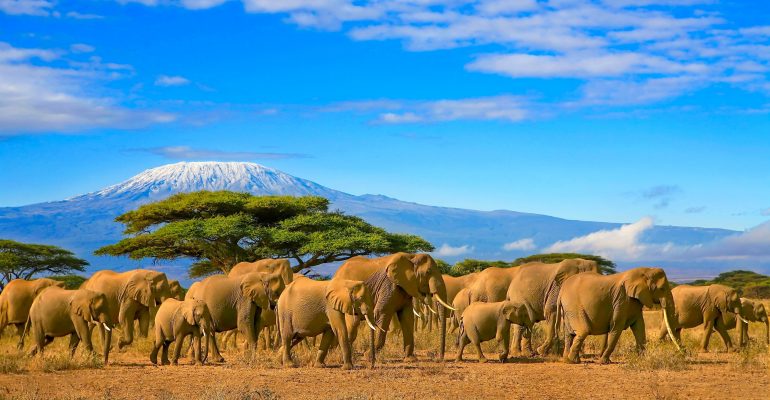 Visit all of northern Tanzania's great wildlife parks ans Selous game reserve in Southern Tanzania and savor the beauty of your surroundings from beautifully-designed lodges/Camps in prime locations. Begin with game viewing among the picturesque Lake Manyara. Lake Manyara is a jewel box of diversity with forests, grassland, marshes, scrubland and open plains, each a thriving habitat for different types of animals. Experience nature up close on a full day of impressive wildlife encounters in the Ngorongoro Crater. Cap your safari with a thrilling three nights stay in the heart of the action of the world-famous Serengeti Plain and three nights Stay in Selous game reserve. You also enjoy a two nights stay at the Zanzibar island and enjoy the breeze from the Indian Ocean.
Day 1: Arusha / Lake Manyara
After breakfast, you proceed to Manyara National park. After Lunch, you will set off on safari with your first game drive of the park.
Overnight: Lake Manyara Serena Lodge (B, L, D)
Day 2: Lake Manyara / Ngorongoro
After breakfast, drive to Ngorongoro Crater. Arrive at your lodge in time for lunch. PM enjoy the view from the lodge at crater rim.
Overnight: Ngorongoro Serena Lodge (BLD)
Day 3: Ngorongoro Crater
Spend a full day exploring the woodlands, lakes and wide-open plains of the Crater floor. Ngorongoro offers unsurpassed viewing of rare black rhinoceros, which are undisturbed by vehicles and allow viewing at close range. Some of its other 25,000 residents include lion, elephant, hyena, wildebeest, buffalo, hippo, ostrich and an abundance of pink flamingos on Lake Magadi. Return to your lodge late afternoon.
Overnight: Ngorongoro Serena Lodge (BLD)
Day 4: Ngorongoro/ Serengeti
After breakfast, you drive to Serengeti National Park, a vast rolling plain whose sparse vegetation allows for some of the best wildlife viewing in the world. The annual migration of wildebeest and zebra is one of the park's great attractions, but throughout the year the Serengeti is excellent for seeing predators such as lion, leopard and cheetah, along with elephant, giraffe, hyena, hippo, rhino, and many varieties of antelopes and birds. PM game drive of the park. (Visit to Olduvai Gorge-Optional at additional supplement cost)
Overnight: Serengeti Serena Lodge (BLD)
Day 5: Serengeti National Park
A thrilling day of game viewing will take you to prime areas of central Serengeti for seeing the fullest possible variety of animals. Visit hippo pools in the Seronera Valley, forests where leopard and colobus monkeys live in the treetops, kopjes where lions laze in the shade, and riversides where large animals congregate to drink. Return to your lodge for excellent meals and time to relax on your private balcony, swim in the infinity pool, and perhaps take in a Maasai cultural program or guided nature walk.
Overnight: Serengeti Serena Lodge (BLD)
Day 6: Serengeti – Western Corridor
After breakfast, you will have a game viewing of the Serengeti and will arrive at one of the most luxury camp in western corridor of the Serengeti Plain. Enjoy your stay.
Overnight: Serengeti Kirawira Camp (BLD)
Day 7: Serengeti – Western Corridor/Arusha/Selous
Game Reserve After early morning game drive, drive to the camp for breakfast – Proceed to Grumeti Airstrip for your flight to Arusha and connect flight to Dar es slaam / Selous. (On Arrival in Dar es salaam you connect the flight Selous Game Reserve – On Arrival in Selous, you will be met by Camp Vehicle and transfer to your Camp. Overnight: Selous Luxury Camp Camp (BLD)
Day 8+9: Selous Game Reserve
You will have 2 full days in the Selous Game Reserve staying at the Tented Lodge overlooking the gorge of Rufiji River Camp. Exploration of the Reserve by 4 wheel drive vehicle, boat and on foot. The Selous, famous for its elephants, was originally set aside as a hunting area where animals are abundant but more shy then the Northern Parks. Our foot safari will give us a particularly intimate feel for the African wilds, while oir excursions by Landrover will permit us to have good photographic opportunities and the chance to explore different sections of vast park. We will discover the Rufiji River by boat, encounter hippos and crocodiles in good numbers. Some 350 bird species have been recorded in the Selous Game Reserve. These are typical of miombo woodland, and the bird life supported by Rufiji swamplands is of particular interest.
Overnight: Selous Luxury Camp Camp (BLD)
Day 10: Selous /Zanzibar Island
You will have your last game drive of the Selous Park and then proceed to Airstrip for your flight Zanzibar. On Arrival, you will be transferred to you hotel – Afternoon at leisure and enjoy the afternoon at the pool side and have a good breeze of Indian Ocean.
Overnight: Zanzibar Serena Hotel (BD)
Day 11: Zanzibar Island
Morning enjoy the tour of stone Town – You will be walking through the narrow street and experience the Arab Culture of in Zanzibar – You will walk through the buildings where it all happened, such as former Slave Market and Anglican Cathedral, the House of Wonders and the Sultans Palace Museum, the Old Arab fort and Dispensary. – Explore the Markets, sea food and fish piled in the fish market, fresh loaves of bread in wicker baskets and the neat stacks of fruit and vegetables as traders sell their wares from their stalls. Even Enjoy the Breeze from the Indian Ocean while seating at the pool side.
Overnight: Zanzibar Serena Hotel (BD)
Day 12: Zanzibar Island/dar-Es-Salaam/
Depart After breakfast, you are transferred to airport for your flight to Dar-Es-Salaam. (B)