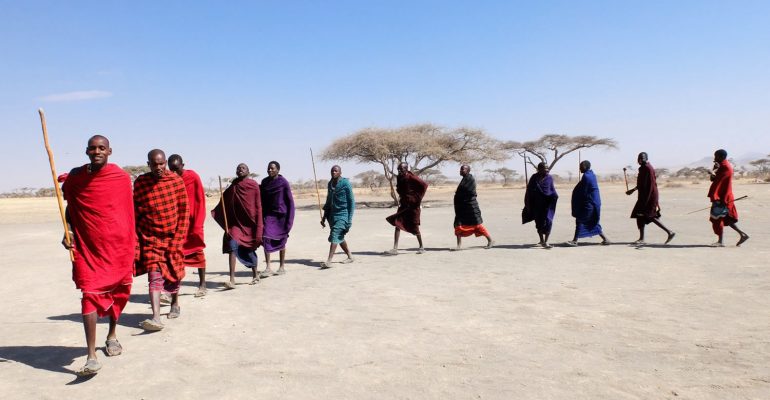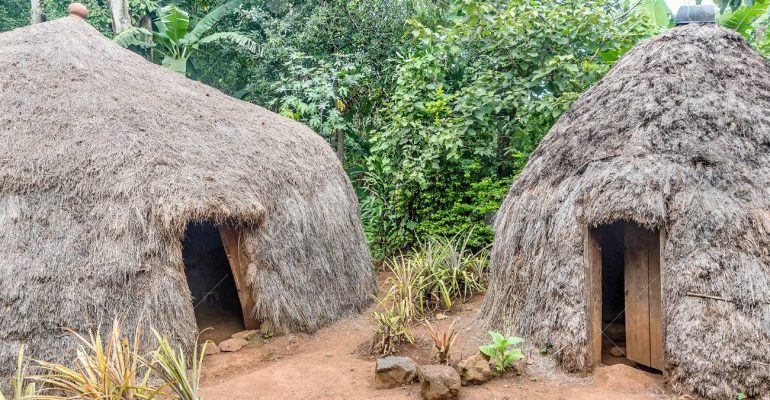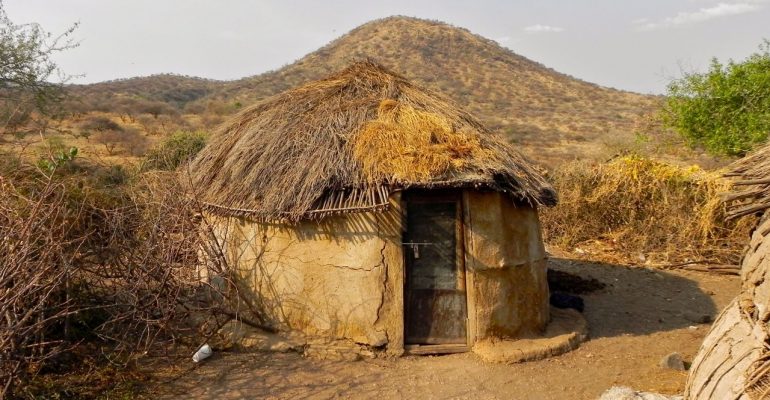 DAY 1: Morning walking with a guide from arusha Town to Ngiresi cultural tour  in the half day visit you will be welcomed with coffee and tea with people gives  explanation about the biogas, crossbreeding and soil conservation projects on the farm. Next, you make a walk to some nearby bomas, where you can see the various styles of traditional Maasai and Wa-arusha houses. From there you start climbing Lekimana hill, from where you have a beautiful view over Arusha town and the surrounding Maasai plains. With clear weather Kilimanjaro is visible. You descend Lekimana hill on the other side, so that you can visit Ng'iresi primary school. Back to arusha.
DAY 2: Drive to Moshi town at the foot of Mount Kilimanjaro outside the entrance to Kilimanjaro National Park lies the beautiful town of Marangu. Here, locals have planned various walking tours through valleys and numerous waterfalls depicting mountain village life. Enjoy the beautiful scenery of Kilimanjaro in the background without bearing freezing cold temperatures or exerting five days of physical strain. Walking tours through Marangu, breathtaking scenery as its sister city as it also offers walks through numerous waterfalls including the beautiful Kinukamori, Moongo and Mteshani Falls. Learn more about the Chaga culture by visiting a traditional Chaga house made of straw roofing.  See the first coffee tree planted in Tanzania by an Irish missionary 100 years ago. On clear days the snow of Kibo Peak is so close, the plains so wide and the Pare Mountains to grab.
DAY 4: You walk to Managhat village (see above) and climb Bambaay Hill from where you see the beautiful Rift Valley landscape with Lake Babati and Lake Manyara. The Rift Valley Escarpment in the background and the Masaai Steppe at the east. Later you visit a respected Gorowa tribesmans, at his home. He will tell you about Gorowa culture, marriage, rain prayers, burial, religious and circumcision rituals. Optionally one can row, fish and view hippos on Lake Babati, using local canoes.
DAY 5 : This tour begins with a 70 km bus ride from Babati to Katesh. Lunch in a local hotel. From here you start a 16 km bush walk towards the Mangati plains. In Dirma, a Barbaig nomad village, you will be warmly welcomed at Barbai's Boma. In no time you will see Barbaig women and men coming to see their new guests. Our Barbaig guide will help to translate where only Barbaig language is spoken. Seated on three legged stools you have dinner prepared by the women. In the huts a bed with a skin only is waiting for you.
DAY 6: A relaxed day where the visitor can mix freely with people and gain the cultural insights from men and women, taking pictures together and knowing more about procedures of marriage, burial of elderly men, religious rituals, local taboos etc.  Have a look at how they make the goatskin gowns and the ornaments, how they prepare the famous honey brew called Gisuda.  One can try to herd cattle or fetch water the Barbaig way. The only school and dispensary can be visited where you can talk with teachers and nurses. Then drive back to Mkulu overnight at the camel camp.
DAY 7: From the camel camp you can undertake a camel ride of several hours through the plains around Mkuru. On the back of the camel and guided by Maasai warriors, you can perfectly oversee the area and have good chances to view game and special birds.  Guided by Maasai warriors you can walk through the acacia woodland around the camel camp in Mkuru. With their sharp eyes, the warriors notice every movement and will show you many special birds that live in this semi arid area. If you are lucky, you can also see some game running away. It is advised that you bring a pair of binoculars if interested in this option.